DRA
Founded in 2011, DRA Housing specializes in homestay accommodation for international students. When you choose a DRA homestay, you join an active and social community of students and young professionals from all over world.
By specializing in homestay experiences we are able to offer a range of high quality, safe, and affordable options. You will enjoy the comforts of home and further your English immersion while studying or visiting.
HOUSING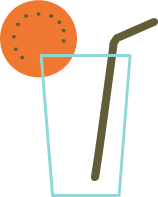 Host Family Selection & Screening: DRA Housing recruits, screens, interviews, and maintains a network of exceptional Host Families living near our schools.

​Airport Pickup: You will be personally greeted upon arrival at the airport. When you have finished your stay you will also be assisted to the airport for your departure.

Student Orientation: We will provide an in-depth orientation for you to get to know San Diego, your host family and your school.

Financial Services for Payments: Safe and simple processing of all financial transactions for homestay fees.

​Emergency & Routine Support: We are available 24/7 to support students and host families. Additionally, we provide monthly progress reports to students and families.
STAY
HOMESTAYS
DRA HOUSING
AT

I'm a title
I'm a description. Click to edit me.
I'm a title
I'm a description. Click to edit me.
I'm a title
I'm a description. Click to edit me.

The best beaches!

The best weather in the country!

The food is amazing!

Nightlife is great for students!

The people are very friendly!